Fashion technology presented @ Tetem Enschede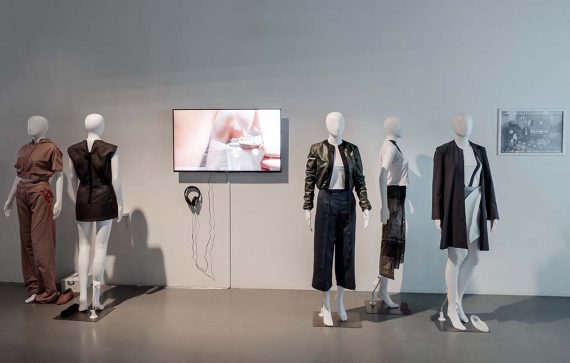 Marina Toeters from by-wire.net shows innovative clothing that offers practical or social solutions at Tetem in Enschede. More info about this exhibition at the Internet of Woman Things expo by Viola Virus >>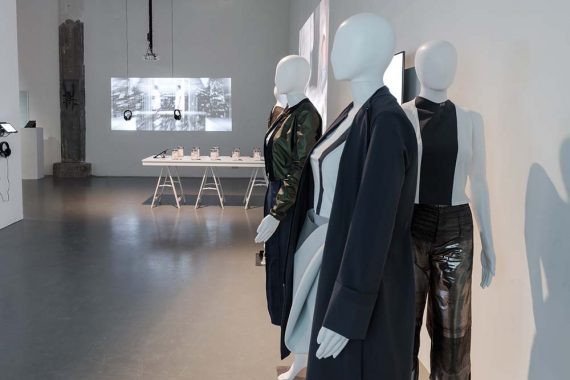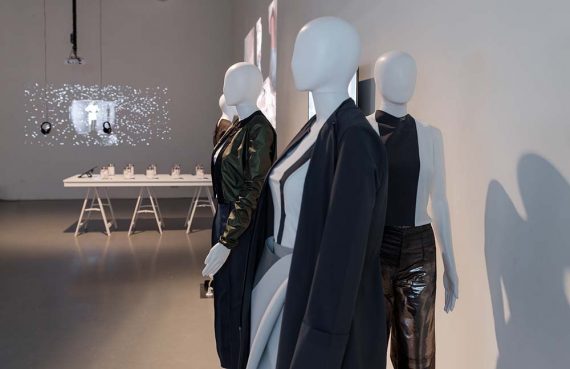 Three outfits are an ecosystem: The interactive collection Depending developed by Marina and Julia van Zilt consists of three pieces that communicate and interact with each other. The skirt provides wireless communication and can disconnect the system by creating another silhouette through magnets. The shirt measures the place where you sweat to detect if it is in response to physical activity or stress. The jacket reacts with a shape change that allows the garment isolate more, or less.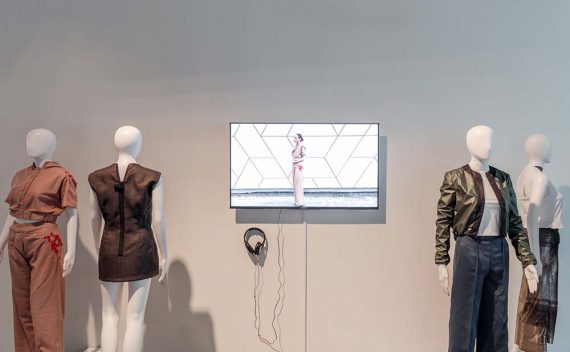 Cliff, the robotic zipper, developed by Mohamad Zairi Baharom and Marina ensures that your zipper opens and closes by it self. The zipper makes closing your 'little black dress' easier. For the elderly or people with physical disabilities a welcome tool.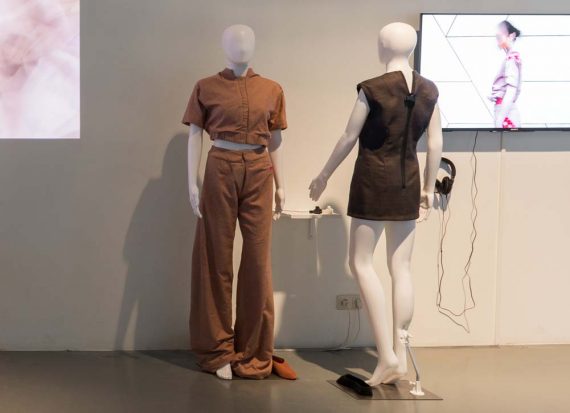 Or get a massage from the Pied de Pulse developed with Professor Loe Feijs. Pied de Pulse uses the power of algorithmic design and digital embroidery. It is activated by alternating current. Bart Pruijmboom has designed all 3D printed shoes that complement the outfits.
Photographer Christina Bakuchava.