Activities
by-wire.net is very active in the field of fashion technology. We divided the activities in Innovative Garment Design, organizing Complex R&D projects, Freelance Assignments, Events & Press and Education & Workshops.
Innovative Garment Design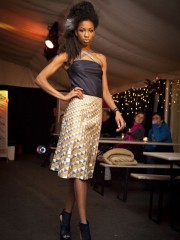 In collaboration with the client by-wire.net starts a design process for innovative textile products.
Wearable electronics and textile products are experienced as very intimate, because they are worn onto the human body. Look and feel of the product is very important. What do you want to communicate with the product? By product design and prototypes by-wire.net advises how to design and position their new products.
by-wire.net also initiates own commissioned design process to envision and visualize the latest innovations for our society.
Complex R&D trajects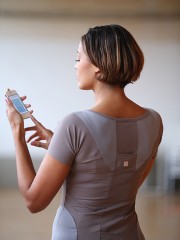 Innovative materials, smart textiles, new production processes and how to apply these in relevant products for society? Projects like these become very complex, for example due to multi stakeholder involvement, early stage technology and developements with different time-to-market perspectives. Marina Toeters has experience in guiding teams through innovation processes.
Freelance Assignments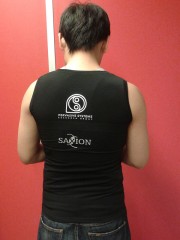 In collaboration with the by-wire.network we are able to make working prototypes of wearable electronics and innovative fashion in small badges. The by-wire network is well equipped to develop and execute: pattern drawing; fitting models; source suitable fabrics, accessory, haberdashery, soft electronics; sew, knit, weld, glue the parts together; labelling; photo shoot; technical drawing; and detailed process documentation.
Events & Press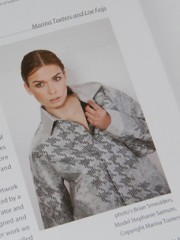 We try to keep you posted on events in the world of fashion technology and press releases and (popular) publications of the by-wire.works. Have a look at the by-wire.facebook as well, so hit the button at the right and LIKE us!
Education & Workshops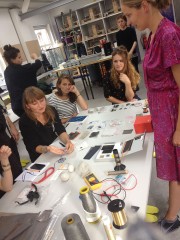 by-wire.net loves to expand innovative fashion by sharing knowledge. Marina Toeters educates HKU fashion students in ecology & technology by Introducing innovative materials and new processes to our future fashion designers. At the Eindhoven University of Technology she coaches industrial design students in the Wearable Senses theme. And product development to the textile students at Saxion Enschede. Besides that Marina gives lectures and seminars for client-specific-issues and advises designers interested in material and process innovation. Interested in a hands-on workshop? Get in touch!