Marina Toeters active in the Saxion Smart Functional Material reserach group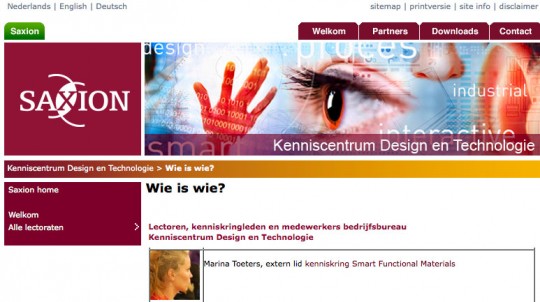 The research center Smart Functional Materials (SFM) of Saxion University for applied sciences is based in Enschede. Since the summer of 2011 Marina Toeters is an active member of this team of interdisciplinary experts in the field of Smart Materials, especially textiles.
Amongst other project Marina will represent Saxion involved in the CRISP (Creative Industry Scientific Program) Platform, pathway Smart Textile Services.