Wear It Berlin June 8&9 2017
June 8 and 9 Wear It Berlin presents their third edition of the Wear It Festival at Kulturbrauerei in the heart of Berlin.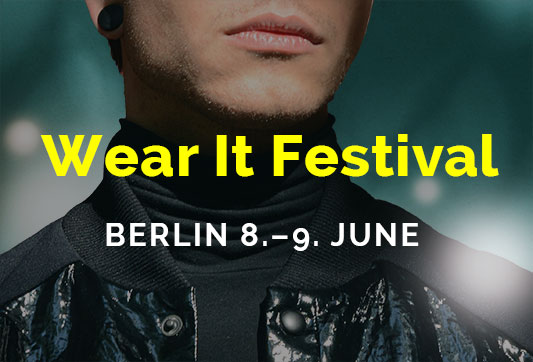 The festival evolves all around the topics of wearables, design, fashion, textiles, lifestyle and technology. Designers, artists, investors, founders, companies, research and media will come together and therefore the event is bridging between people, ideas and products.
This is one of the most innovative events dealing with wearable electronics, fashion tech and smart textiles and therefore is funded by the German Federal Ministry of Education and Research.
As ambassador Marina Toeters would like to recommend you to join this event. More details and tickets can be found on their website 
http://2017.wearit-berlin.com
.