Solar Fiber development
The idea behind Solar Fiber is a flexible photovoltaic fiber that converts sunlight energy into electrical energy.  We aim to develop this as a yarn that can be worked into all sorts of fabrics.  This "smart material" will be able to be used in all sorts of applications where textiles are currently used, but with the added advantage of being able to produce an electrical current.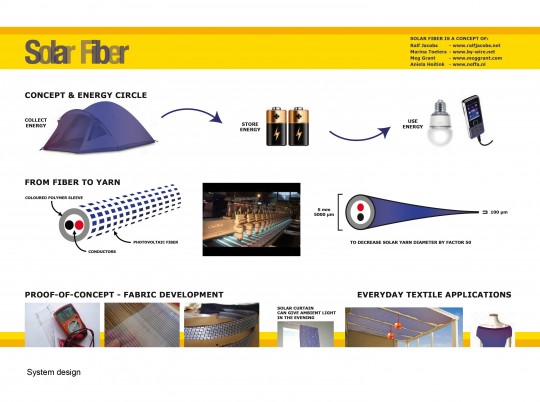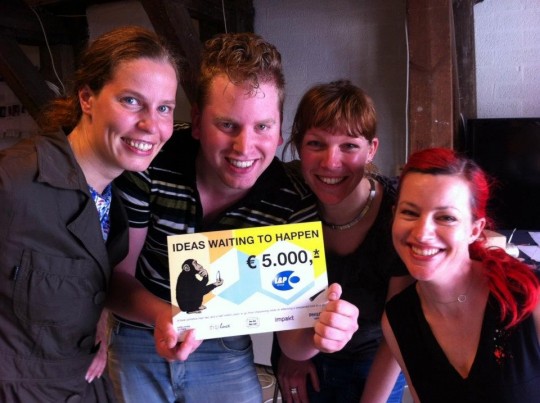 Solar Fiber is a group of four enthusiastic designers who met during a brainstorming session organized by Ideas Waiting to Happen.  We are:
Marina Toeters – textile technologist and designer specializing in producing and developing yarns and fashion technology applications.
Ralf Jacobs – technologist and systems engineer working in the high-tech industry.
Aniela Hoitink – concept designer, translate technology into surprising, tangible results in textile.
Meg Grant – maker and designer of wearable electronics and smart textile devices.
Presented during Picnic Amsterdam, Pretty Smart textiles Ronse Belgium, Accenture Award, Innovation Days Utrecht, Dutch Design Week, etc.