Material Xperience 2018, Future of Fashion, March 13-15, Ahoy Rotterdam Netherlands
The Future of Fashion is part of the leading event for creative professionals focused on material innovation: Material Xperience.
The curator of this exhibition, Marina Toeters works on the edge of fashion and technology. She selected the exhibited pioneers to inspire for more innovative fashion, with new materials, technologies and production methods.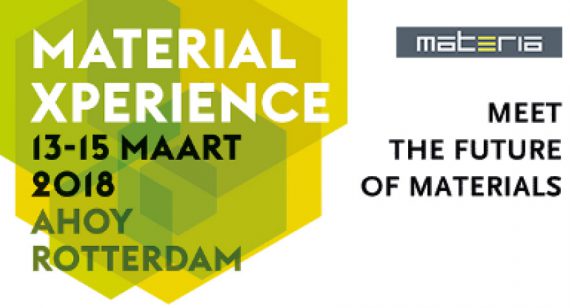 The Future of Fashion exhibition is focused on four ways how the fashion industry can change their polluting way of working.
1 Production 4.0
Big companies still work in the same manner as after the industrial revolution. Big machines weaving fabrics, people cutting and sewing garments. All these years nothing changed, but new innovations give possibilities to make the process less polluting and create less waste. Instead of making garments based on general sizing and shapes, with 3d scanning it can be a personal fit. 3d printed and 3d knitted garments and accessories create less waste because the production uses only what is needed.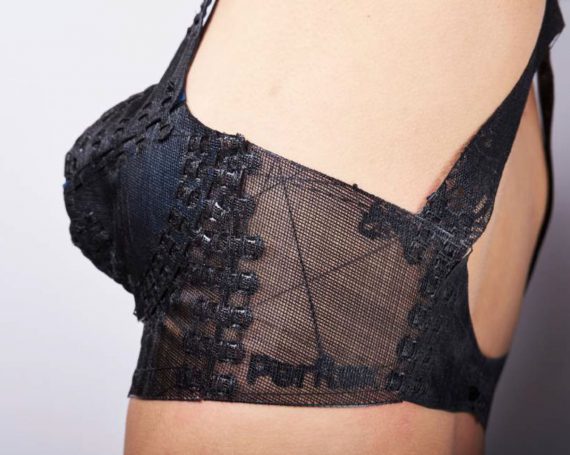 See the work of Perflex, 3d printed bra's based on your own body data that can create the right support for your own body. No seamstress needed, the individual parts can be easily put together
2 Grow, wear and recycle textiles
The time that textiles are made of virgin materials like cotton or polyester can be put behind us. Old garments can be recycled into new fabrics, a plastic bottle can become part of a t-shirt and fabrics can be grown out of mycelium.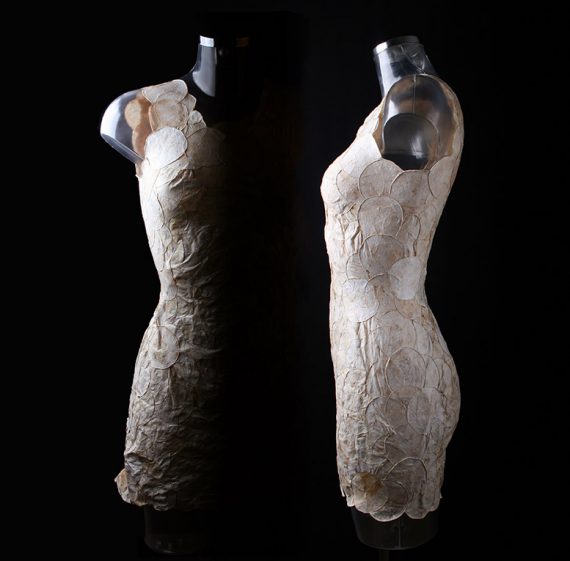 This is shown by mycotex created by Neffa. The material is 100% biodegradable, which makes it possible for the consumer to put it in the ground after they worn it.
3 Functional tech-textiles take care
Textiles can do much more than only cover your body. It could keep track of you health or give power to your empty batteries. Textiles can be so smart, that you never have to wash your garments.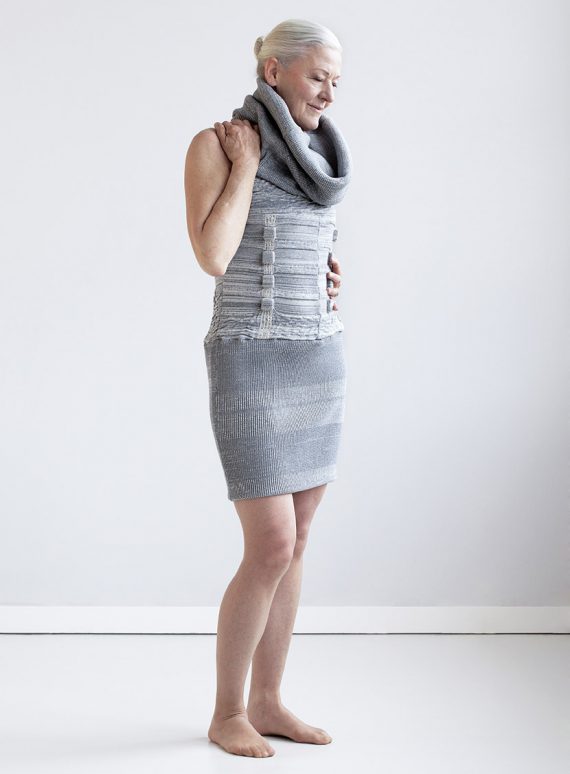 The designs of Kristi Kuusk take care of your body. It is possible to comfort yourself with integrated vibration therapy. Placed on strategic relaxing points you can take care of yourself with the garment.
4 Dynamic looks for a dynamic life
Designers who have an innovative vision on what fashion and textiles can do for you. Change style while you're on the move, changes in weather and temperature can be made visible through the garments.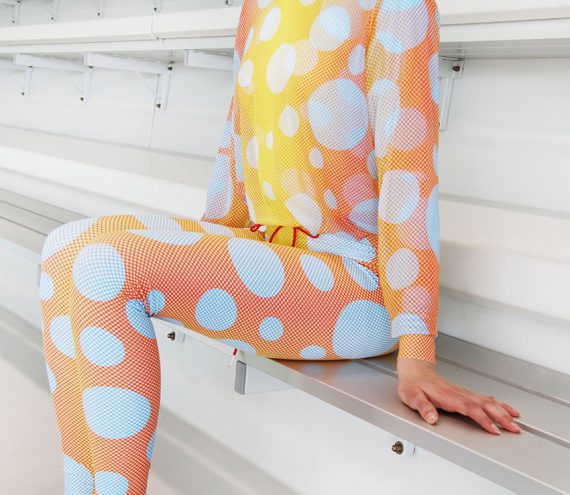 The garments by Anouk van de Sande will make you look twice. Every little movement changes the pattern. Every step you take gives you a different look.
Find
here
more info about the total event.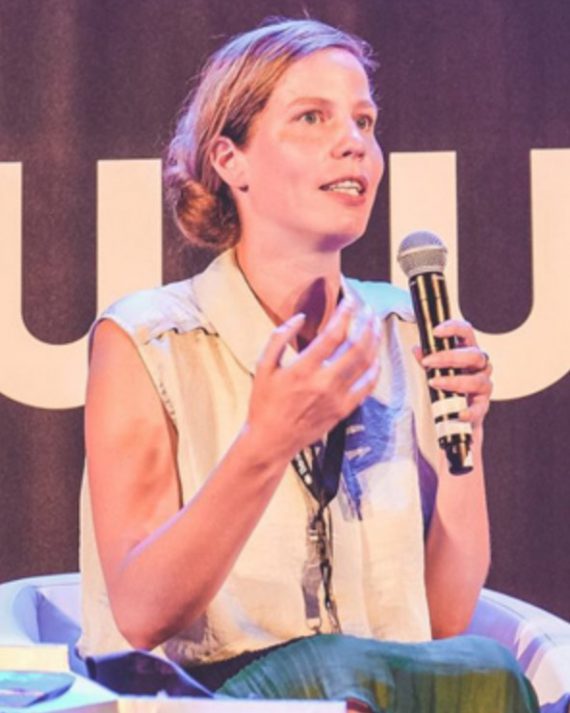 The curator of this exhibition, Marina Toeters.