ILJA ASSIMILA SS16: Couture with light systems
In collaboration with the ILJA team by-wire.net has developed integrated light systems for the most recent couture collection ASSIMILA. These systems were integrated in 5 couture looks in the ASSIMILA SS16 collection, shown at Paris Fashion Week. ASSIMILA is about assimilation and therefore inspired by the skin, where the change of colour is poetically expressed in these technical light systems.
Catherine Phipps: "Ilja's new couture collection is fluid and silky, but also contemporary and energetic: a fascinating "new pretty."

Team Peter Stigter: "Asymmetric strapless dresses, structured jackets, boxy tops and slip dresses and cropped tops; this was couture with a definite cool factor ready to be picked up by Hollywood's/The fashion world's latest it-girls. Now the Chambre Syndicale de la Haute Couture might be a dinosaur institute that sure didn't stop Ilja from giving her scheduled show an extra fashion forward touch. She arranged special light effects to create vivid colors on some of the models."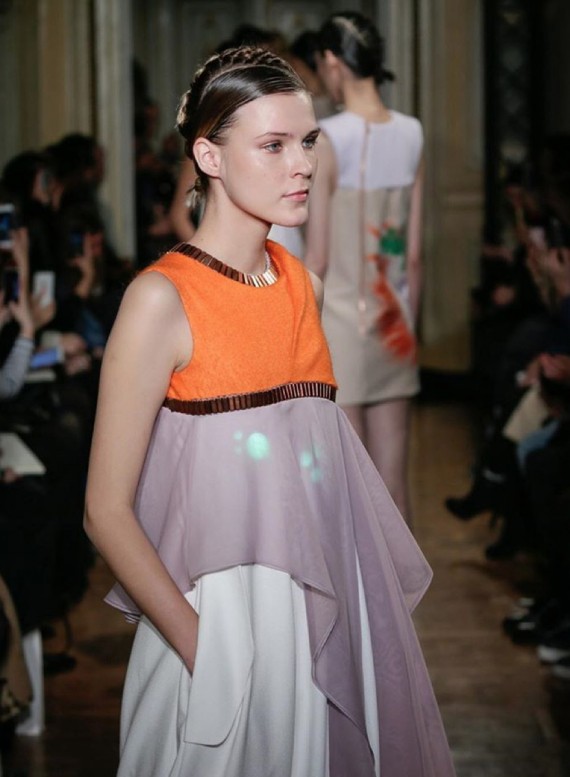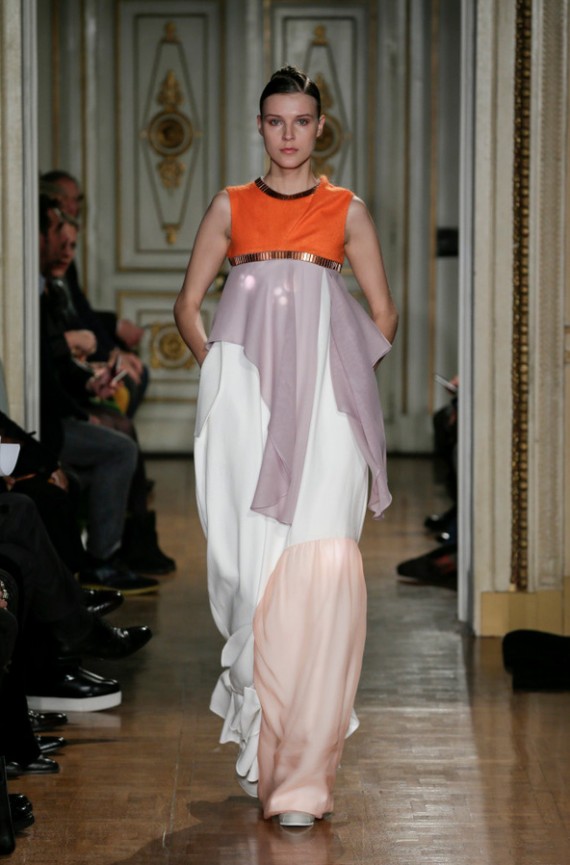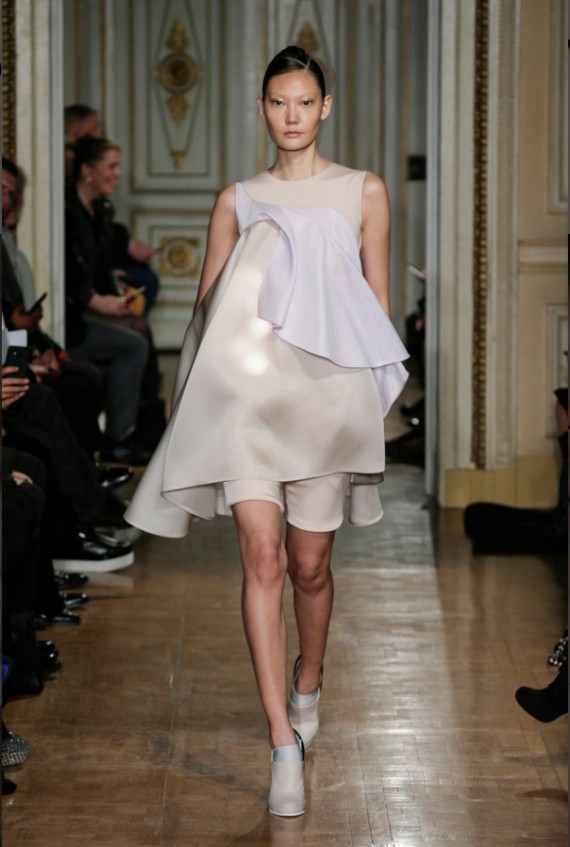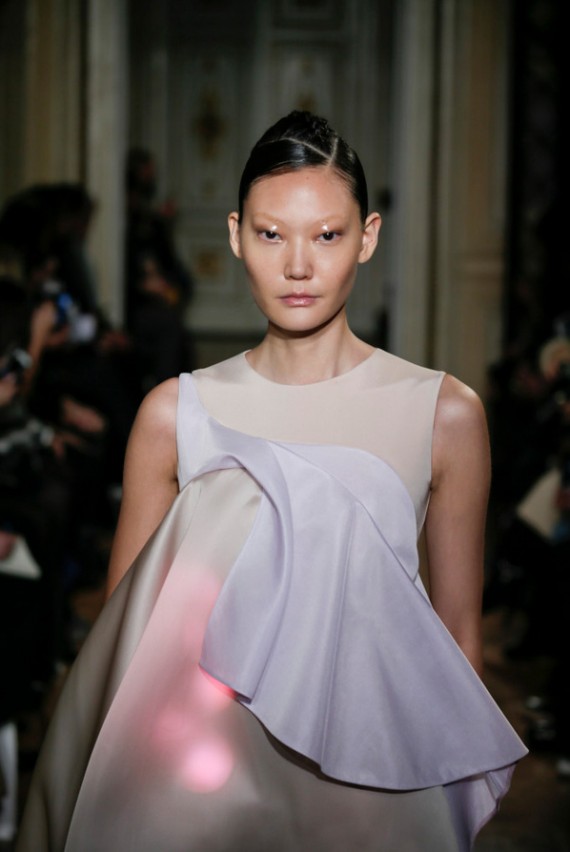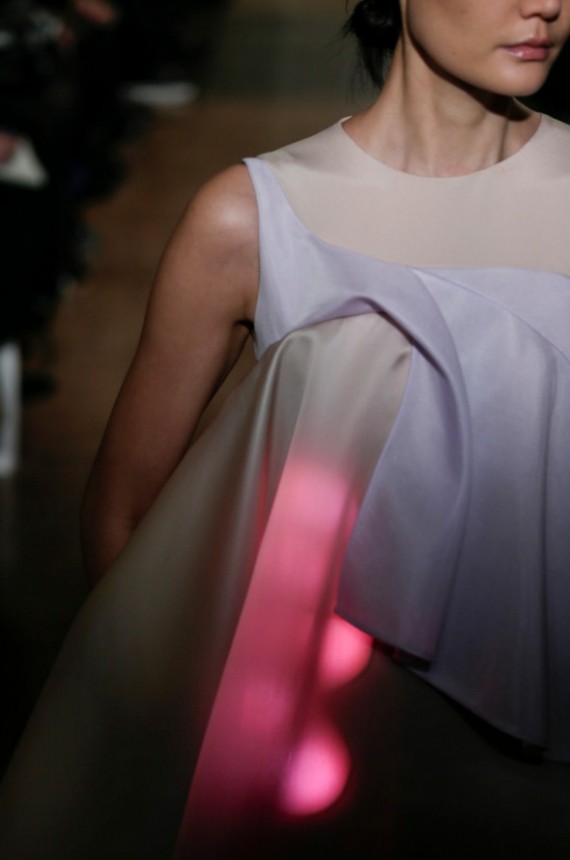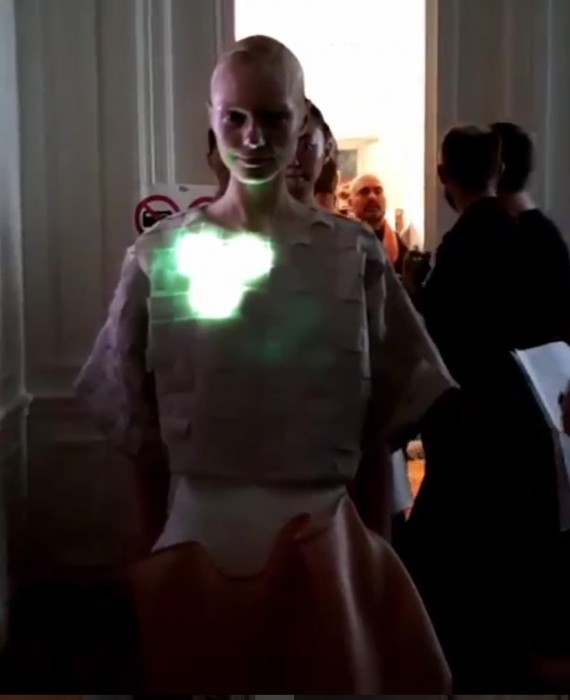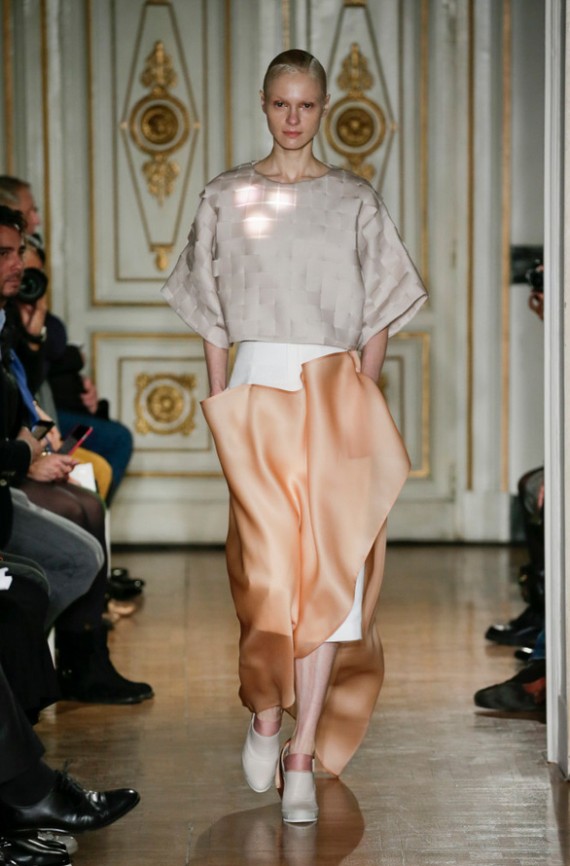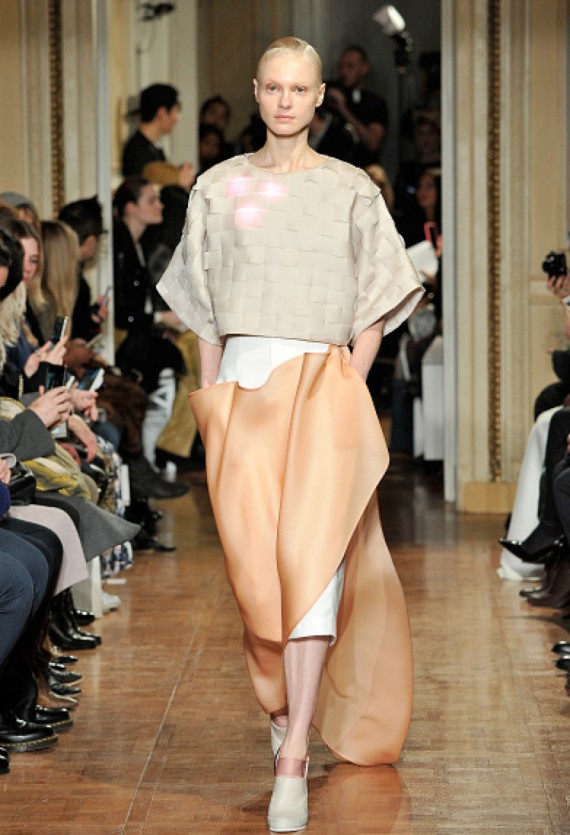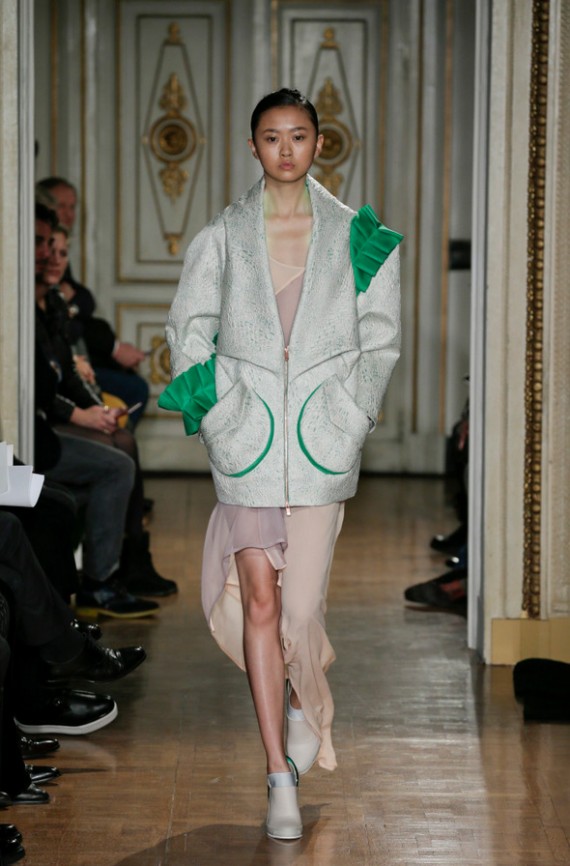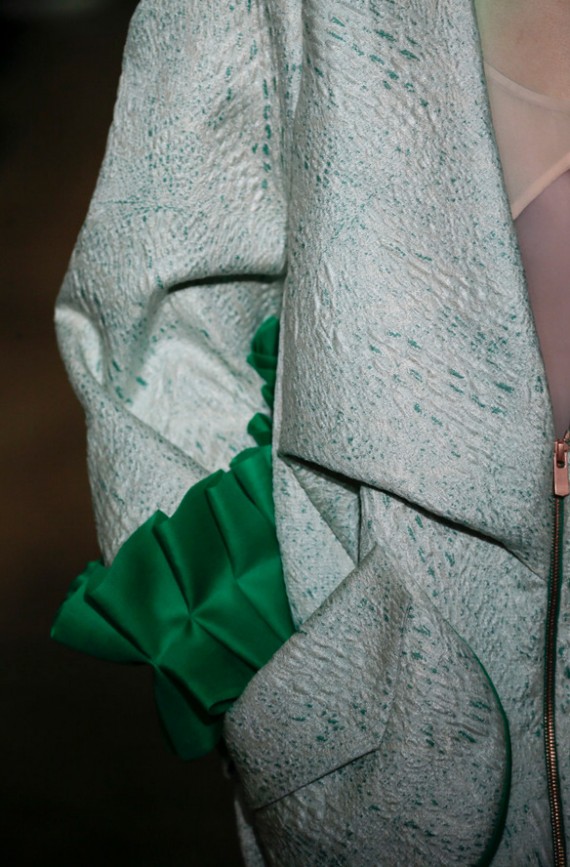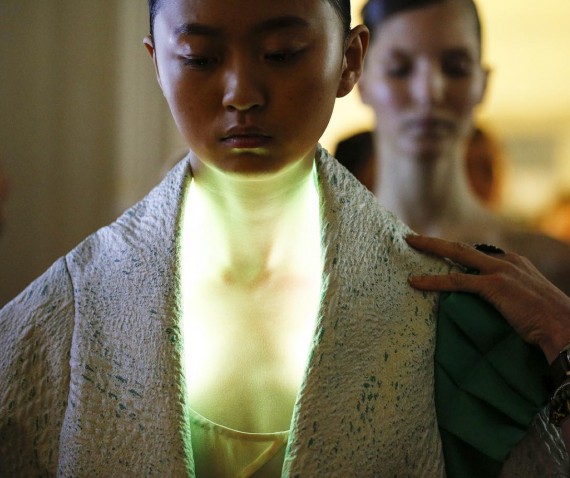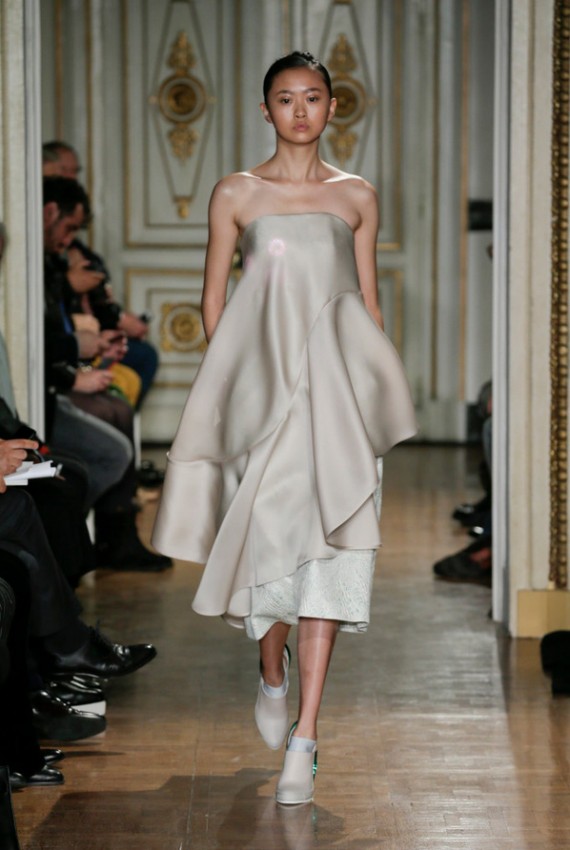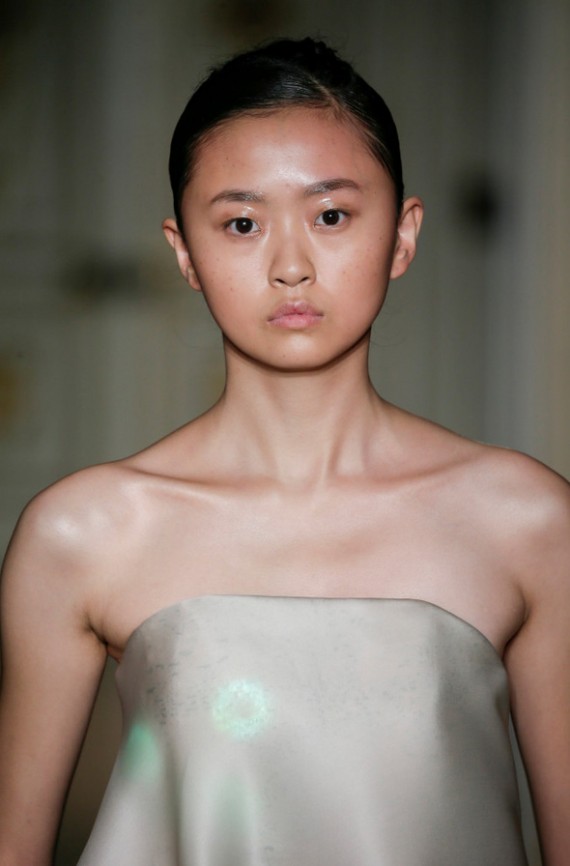 Pictures: Team Peter Stigter
More links
Movie: http://ashadedviewonfashion.com/blog/ilja-spring-2016-assimila-couture-show
In France: http://www.modzik.com/mode/fashion-week-defile-assimila-ss-16-de-la-creatrice-ilja/
Nice pictures: http://www.crash.fr/ilja-haute-couture-ss16-paris/
More nice images: http://www.eclectic-magazine.com/ilja-haute-couture-ss16-in-paris/
Movie of the Ilja (in Dutch): http://www.rtlnieuws.nl/boulevard/laatste-videos-boulevard/ilja-visser-gooit-hoge-ogen-bij-parijs-fashion-week
Fashnerd: Ilja Visser x Marina Toeters – Let There Be Light!