4th dimension – Dynamic Knit with Jesse Asjes
Installation by Jesse Asjes, Providence USA, Marina Toeters and Rowan Verbraak, by-wire.net, Utrecht NL. Creating shape and volume by draping from knitted cloth informed by-wire.net and jsssjs to create a 4th dimension – dynamic knit. This wearable prototype has a volume that shape shifts and is tailored by local manufacturing.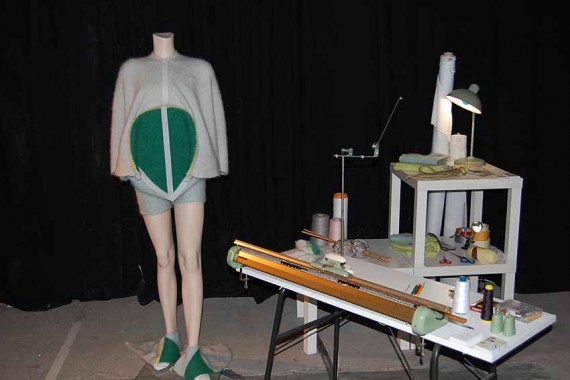 Vestdijk 27: 4th dimension – Dynamic Knit (in development).
We question how you can design global and manufacture locally. From flat fabric to dimensional to inter- exchangeable shape shifting garments and interior pieces. Because the inventive clothe design in combination with the interactive system the fabric shapes very organic. @VDMA during MatchDDW, organized by Madlab.
More information:facebook.com/matchddw Jesse Asjes presents this, and other work on Tuesday October 20, 16 o'clock: @Mind the Step, Klokgebouw, Strijp S, organized by TU/e.