Bright article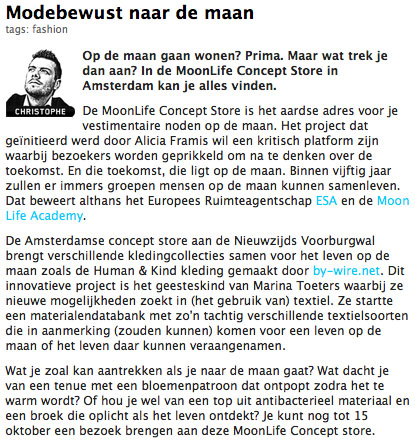 Thanks Christophe of Bright.nl for this nice article
Find images and read more critics on: http://www.bright.nl/modebewust-naar-de-maan

Here already one critical remark from Bomboora: "De mode industrie die op aarde gigantisch vervuilend is en mensen aanzet om ieder seizoen kleren te vervangen gaat nu hetzelfde doen op de maan? Gaan ze dan beweren dat we niet meer gekleed zijn volgens de laatste maanfase mode ? Geef die eikels toch geen publiciteit."
Thanks Bomboora! You are very right about the polution from the fashion industry. Lets work on this problem.