Wireless sensor costumes for Marloeke van der Vlugt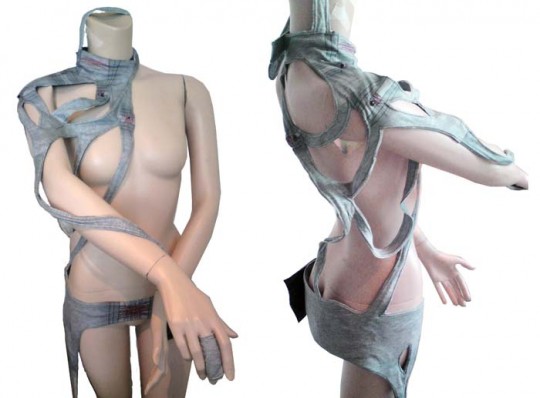 Development and production of a wireless sensor costumes, by Waag Society and by-wire.net. Design of the suit is a collaboration between Marina Toeters and Marloeke van der Vlugt.
12 different sensors are integrated into a digital printed jersey with embroidery effect.
This suit will be used in Duetten, 1-5 June 2011 in Het Veemtheater with Marjolein Vogels, Sarah Manya, Tim van Elferen. Theater design and production by Marloeke van der Vlugt.