philosophy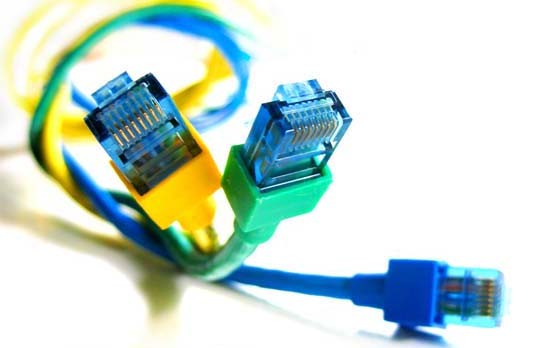 about by-wire.net
by-wire.net loves to expand innovative fashion by sharing knowledge. As freelance intermediary Marina Toeters works for fashion and technical companies; creates concepts, brainstorm sessions, presentations and garments for example for technical companies that are looking for new applications for their materials or advises designers interested in material and process innovation.
Marina Toeters
Initiator and owner of by-wire.net. Works as freelancer with a divers network of companies and other freelancers.

Bio: Marina Toeters (1982) -educated as graphic and fashion designer- finished her Master of Art cum laude at MAHKU Utrecht by exploring the gap between designers and technicians in the world of fashion. She motivates collaboration for fashion innovation and is initiator of by-wire.net • design & research in fashion technology, working amongst others for Philips Research and European Space Agency (ESA). Toeters is member of the research group Smart Functional Materials at Saxion University for applied science and teaches New Production Techniques for textile & garments. She is coach in Wearable Senses, Industrial Design faculty, at the Eindhoven University of Technology and lecturer Fashion Ecology & Technology at the University for Art and Design Utrecht.
CV • Personal Data Resume
Identification
Name: Marina (Mientje Jennigje) Toeters (F)
Telephone: +31 6-25451128
E-mail: marina@by-wire.net
Address: Heemstedelaan 5, 3523 KE Utrecht, NL
Birth: 16-07-1982, Den Ham
Nationality: Dutch

Work history
2015-2013
• Theme leader of Wearable Senses,  Industrial Design, Eindhoven University of Technology (NL)
2015-2009
• Edu: HKU Utrecht, 2nd year Fashion eco- & technology, 4th year external projects
2015-2010
• Edu: Eindhoven University of Technology (NL), coach Industrial Design, Wearable Senses
2015-2012
• Lecture & lessons New Production Techniques for textile & garments. – Saxion
2015-2011
• Member of the research group Smart Functional Materials – Saxion
2015
• Michiel Cornelissen, responsible for prototyping of softgoods.
2014
• European Texitle Traineeship, student guiding & coaching, TextielMuseum
• MVO-NL Zorgzame Bedrijfskleding, project management and design
• Curating the exhibition Traditie ontmoet Toekomst, Museum the Kantfabriek, Horst
• Workshop development Smart Textiles, Waag Society, ZigZag project
2014-2009
• Philips Research and Philips Design, electronic textile applications on the body
2013
• Demonstrators for Holst Centre.
2011
• Suikerspin project with Thijs Rijkens >>
2011-2009
• Edu: WdKA, 2nd year Crosslab fashion eco- & technology
2010
• Moon Life Academie for European Space Agency (ESA),
fashion project design, workshop leader and tutor
• Edu: WdKA R'dam, Development minor program smart textile & ecology
• HKU department KMT interaction design, vibrition shirt on music >>
• Philips Lumalive Research of Lumalive guidelines for garment designers
2009
• Kwintet design, development & communication of work wear collections
• Marloeke van der Vlugt sensor suit, artistic accessory
• Bram van Waardenberg en WdKA modularic friends
• Sense Company research project: body vibration on music
2008
• by-wire.net founded, design & research in fashon technology, initiator and freelancer
• Boost Products Design & integration of Lumalive technology in garments
• HKU research project: navigation systems attatched to the body
2009
• by-wire.projects in collaboration with: TNO, Ten Cate, TU Delft, Dynafoam,
Kwintet, Ecological Textiles, HKU textile department,
2006
• Corporate clothing Kwintet KLM nv, Enschede, design & communication
Freelance, presentation and design projects in collaboration with stylist
o.a. Mc Donald's, Arriva, Gall & Gall, H. Radboud and Q8
2006
• Romy Smits, design studio for fashion, interior and art, Antwerp
Trainee: Assistant fashion-, print- and graphic design
color cards, concept, working drawings, product presentation
2006 /05 /04
• Graphic Design Agency Ten Design (advertisements), Den Ham
Vacation work: Graphic Designer and DTP.
Pamphlets, trademarks, brands, printed matter, advertisement, sign
Design and prepare for press, print or digital mailing
2003
• Graphic Design Agency Ten Design (advertisements), Den Ham
Graphic Designer and DTP.
2002
• Evenementenhal Hardenberg, serving in catering. Assistant cook.
2001
• Graphic designer Herman Poorterman, Nijverdal
Internship: Supporting a graphic designer.
2001
• Theaterhotel Almelo, Internship: PR en marketing support
The entire graphic design of the communication for the company.
2000
• Graphic design agency Ten Design and Alfabet sign, Den Ham
Internship: Graphic design; DTP, sign
1998, 1999
• Photographer Charles Kuiper, Enschede, vacation work.
Education
2013
• LCA training by Natasch van de Velde
2010
• Coach training – TU/e
2012
• Workshop C2C als basic pattern – Cradle2Cradle method – Refinity
2008
• Quick start course for education – WdKA
2006-2007
• Master of art and design; Fashion Design – MaHKU Utrecht – cum laude
2003-2006
• Bachelor of art; Fashion Design – Hogeschool voor de Kunsten Utrecht
1998-2002
• CIBAP Zwolle (middle vocational education)Presentation and Communication,
specialication in: Graphic Design

Projects
2015
• Curation: CRISP Smart Textile – Wearable Service expo, TextielMuseum
2014
• Keynote speaker @SIA-congres
2013
• Speaker at Smart Fabrics Conference Barcelona
2011
• Exhibition Modemuseum Hasselt (be) & lecture z33 Alture nature: The future that never was. >>
2010
• Lecture FTN, Chain sustainability
2009
• Fair Corporate Fashion Event, lecture: chain innovation in fashion
• Awearness Fair Fashion, 4 outfits in collaboration with JSS.SJS
2008
• MaHKU, presenting project Master students fashion 'Beyond Green'
• HKU Fashion Design, 1st and 2nd year; seminar ecology and seminar Lumalive in Fashion,
3rt year; lessons in Fashion Technology
2007
• by-wire.net fashion & technology network – o.a. Ten Cate, TNO, Dynafoam
• work wear event initiator and organization – Casco Utrecht
• presentation modebiennale Arnhem – wearables project
• exposition Beat the Fashion Drum – by-wire.net – Stadhuis Utrecht
• Hot-100-Debat 21 feb. 2007 – Club 11 Amsterdam
2006
• catwalkshow 3rd year INDUST collection – Ottone Utrecht
• seminar Fleshing Out – wearable interfaces, smart materials, living fabrics
• congress for Nanotechnology in Fashion & Textile Industry – London
• wearables project in collaboration with TNO – Cum Laude
• Marimekko Project Center Antwerp – Concept and presentation advice
• design competition HEMA – boys jacket – Honorable indication
• cat-walk-show 2nd year GRIP collection – Gorinchem & Utrecht
2006 & 2005
• junior lecture presentation seminar – 1st year fashion students HKU
• Poznan exchange project Fashion design with Karel Bakker
2004
• Event organization – Slapeloze Nacht – organization, design, production

Publications
2011
• Publication with Melissa Coleman about education in electronic textils >>
• Alter Nature: The future that never was, exhibition + booklet page 20 & 53 >>
2010
• Indemode.nu, online publication Modularic Friends >>
• Kunstgras 2010, exhibition by-wire.net >>
2009
• Arnhem Fashion Biennale, presentation Fair Fashion Event
2008
• Second Sight "Technology" article about Lumalive 20080802
• Mediamatic presentation by-wire.net 20080417
• TAG MAG 05, article about "The Fashion Paradox" 20080322
• NieuweOntwerpers.nl, Expo, Rotterdamse Museumnacht 20080301
• De Pers, article about me and others in fashion technology 20080301
• Fashionsnoops.com, article about by-wire.net by Helen Gras 20080201
• ESTA, one by-wire.experiment shown: Huggy Care 20080129
• Modefabriek exhibition Rai Amsterdam, 20 & 21 January
2007
• DAG.18.12, 18-12-2007 by-wire.net naar aanleiding van Bright.TV
• Bright.TV, video interview 11-12-2007:http://www.bright.nl/dinsdag-designdag-marina-toeters
• Bright 19, Eye Candy, 'Marina Toeters met Huggy Care' 01-12-2007
• Twentse Courant Tubantia, 'Studie cum laude afgesloten', 5-09-2007
• De Twenterand Courant, 'Marina Toeters studeerd cum laude af voor
fashion design', 13-09-2007
• Video interview AD, Wearable project: Nepkoe op pojectenmarkt HKU
08 February 2007, www.ad.nl/multi-media/article1028602.ece?start=2

Special skills
• Good computer skills (creative): InDesign, Illustrator, Photoshop, also Dreamweaver and Flash.
• Owner of a small company
• Language: Dutch – native tongue. English – speech and writing average